Last Updated on January 25, 2023 by Mark Norman
It's certainly a given that you should be using social media to promote your event online, but are you posting too much or too little?
Does this even matter?
Posting too little could mean a lack of traction for your event and no one sees your posts, while over-posting could be spammy and equally a turn off for people.
Luckily Coschedule went through 14 different studies to see what the ideal frequency was for posting online. In this article, we reflect on how this impacts onto event promotion.
You should promote an event on social media at the following frequency:
Facebook: 1 post per day or five posts per week
Twitter: 15 tweets per day
Pinterest: 11 pins per day
LinkedIn: 1 time per day
Instagram: 1 time per day
One of the most prominent internet experts in marketing, Neil Patel makes a fantastic point about posting consistently on social media:
"If you post too infrequently, your audience will forget that you exist and you will quickly fade into the deep dark recesses of their minds. However, if you are posting too often, you will become a complete nuisance, and they will dread seeing your posts overcrowding their feed".
---
Quality over quantity of post
While you've come here to understand what the optimal number of times to post on social media, an essential first consideration before that is understanding the quality always beats quantity in the social media world.
It is much better to post quality content at a lower frequency than it is generally posting too much. Of course, publishing high-quality content in high volume is unlikely to do you any harm.
But don't feel the need to pad out a schedule with lower-level content for the sake of it.
One way to look at it is how will each post adds value to the day of the person viewing it.
When you're trying to sell an event, the creation of value in this way can be demanding as you become distracted by click-throughs to your ticket page and anxiety about whether or not tickets will sell.
If you're like me, I easily to get distracted
While it is tempting to post information about your ticket page, that won't necessarily add value to someone's day. That's why understanding the optimal number of posts is important.
Consistency on each social media platform is always key, try to establish a regular pattern of posting content and then stick to it. You might find this is a particular time of day that works well with your audience. Check the analytics on your posts and tweak as you go.
Set some goals about what you want to achieve with your social media promotion so that you're able to measure success when it hopefully comes.
But what does all of this mean in the context of event promotion? Lets look at each social network in turn.
Facebook
Hubspot looked at Facebook data from their 13,500+ customers to see if posting more often, helped to reach more people. They found that if a business had over 10,000 followers, then they were the only ones who saw a benefit from posting over 61 times a month (or twice a day)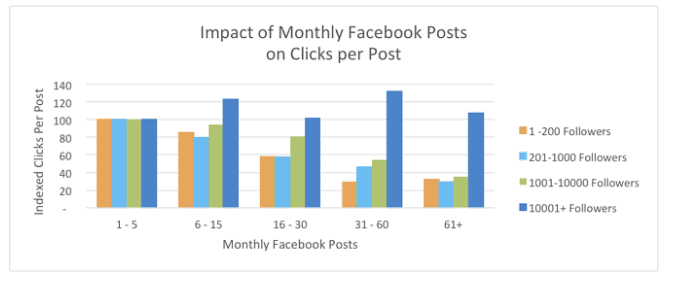 They also found that businesses with less than 10,000 followers received 50% fewer clicks per post when they published twice a day!
So if you're a small event with less than 10,000 followers or you are just starting, you should consider sticking to the one post a day rule, but try to make that post amazing and give something of real value to your followers.
You might want to consider how a post can help to grow awareness of your event page or the event you have set up on Facebook.
Key Takeaway: You should stick to posting high quality, engaging content once a day or five times per week about your event.
---
Twitter
Twitter is slightly different to Facebook posts as tweets have a very limited lifetime of 15-20 minutes, according to RevLocal.
After this time, your followers have received enough new tweets that yours have been are pushed to the bottom.

Twitter uses a metric called Engagement Rate that refers to retweets, follows, replies, favourites and click-throughs received by your tweets. You should keep a close eye on how your tweets perform and at what time of the day.
Again, understanding your audience and the content they like to engage with is key to improving this Engagement Rate.
The data from CoSchedules points to tweeting 15 times a day as the optimum frequency. Given that's quite a few tweets it is worth engaging with some automatic software (Like Buffer) that can handle your social media queue and post automatically.
Key Takeaway: 15 tweets is the optimum, but it that number and timing may vary for your audience. Key an eye on your Engagement Rate and tweak as you go.
---
Instagram
Events and Instagram are seemingly made for each other. Events produce highly visual and engaging experiences that are intangible, so future events rely on imagery to sell themselves.
Because of this, much of the research suggests that one post is enough, but it must be of a consistently high quality that people on this platform expect.

Key Takeaway: 1 post may be enough, but you should put as much effort into making that post as high quality and value-creating for your audience as possible.
---
Pinterest
Pinterest is one of the largest search engines in the world and has a very particular user base who like to curate boards with images and posts relating to topics they love.
In this sense, it allows someone to build their personal event experience through images before they come to an event.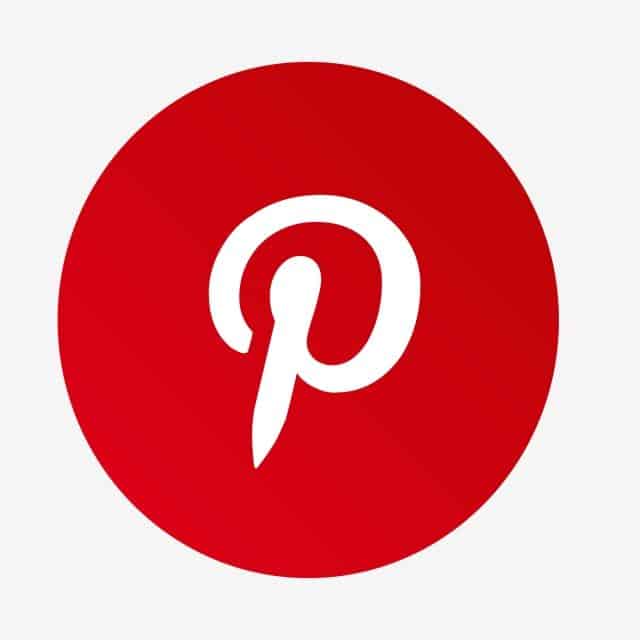 When posting to Pinterest, you should share new pins as often as possible. It used to be the case that Pinterest favoured rapid repining of posts, but now seems to favour new content.
Pinning and repinning images 11 times a day can be time-consuming. Luckily there is an amazing program called Tailwind that will help to this for you. It also has some premium feature, like Tribes that will help to grow your audience.
Key Takeaway: As with Instagram, use high-quality images. Pinning and repinning each day is time-consuming so consider using an automation tool like Tailwind.
---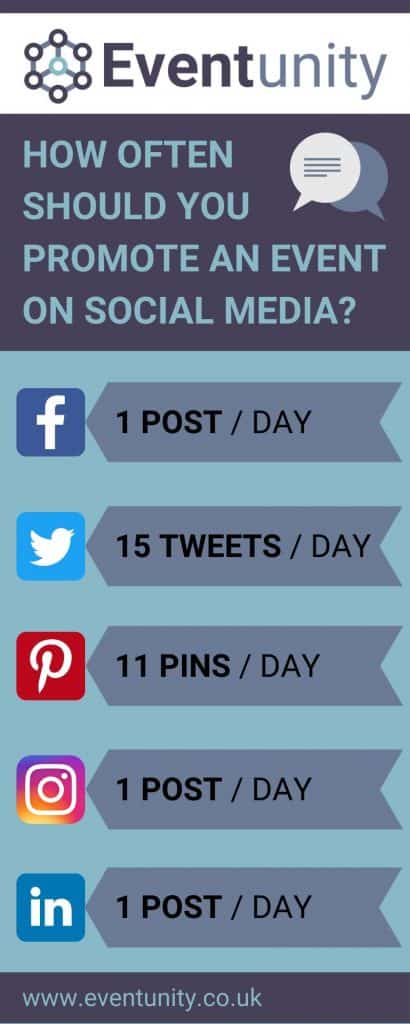 ---
How to auto post on social media
There are many great tools available which allow you to schedule social media posts in advance, so you don't have to worry about posting each day. These tools will help you to streamline your workflow and save you time.
It would be best if you still tried to work with about a month of material in advance of posting. This volume should help to keep the quality of your posts high without the risk of nothing of having nothing to post.
Some of the more popular also posting programmes are listed below:

Buffer – This is a great tool that I've used many times before. It has a free version that lets you use a limited number of social media accounts for free. You can schedule regular slots each day for each social channel so that to can fill up your Buffer queue. If you are on a budget, this is a great starting point.

Tailwind – Made for Pinterest, this also covers Instagram posting so it's got you covered for photo-based social media. As with most of these programs there is a free trial but the paid version gets you access to the premium features like Tailwind Tribes and Smartloop which help you to grow your following.

PromoRepublic – This allows you to manage multiple accounts in one place so might be worth looking at if you have several different event brands that you manage. You can even recycle old posts again, which is a handy tool for something like Twitter.
For other tools, check out our resources page as we keep that up to date with our latest reviews and recommendation on how to promote your events.
I hope that has been useful, it's often a question that I get asked repeatedly by students of mine, and so while no two events are the same, it gives to a good starting point. Always remember to focus on what your target audience likes to consume!
Sources
How Often To Post On Social Media? – CoSchedule
How Often You Should Post On Social Media Platforms
Share this content: